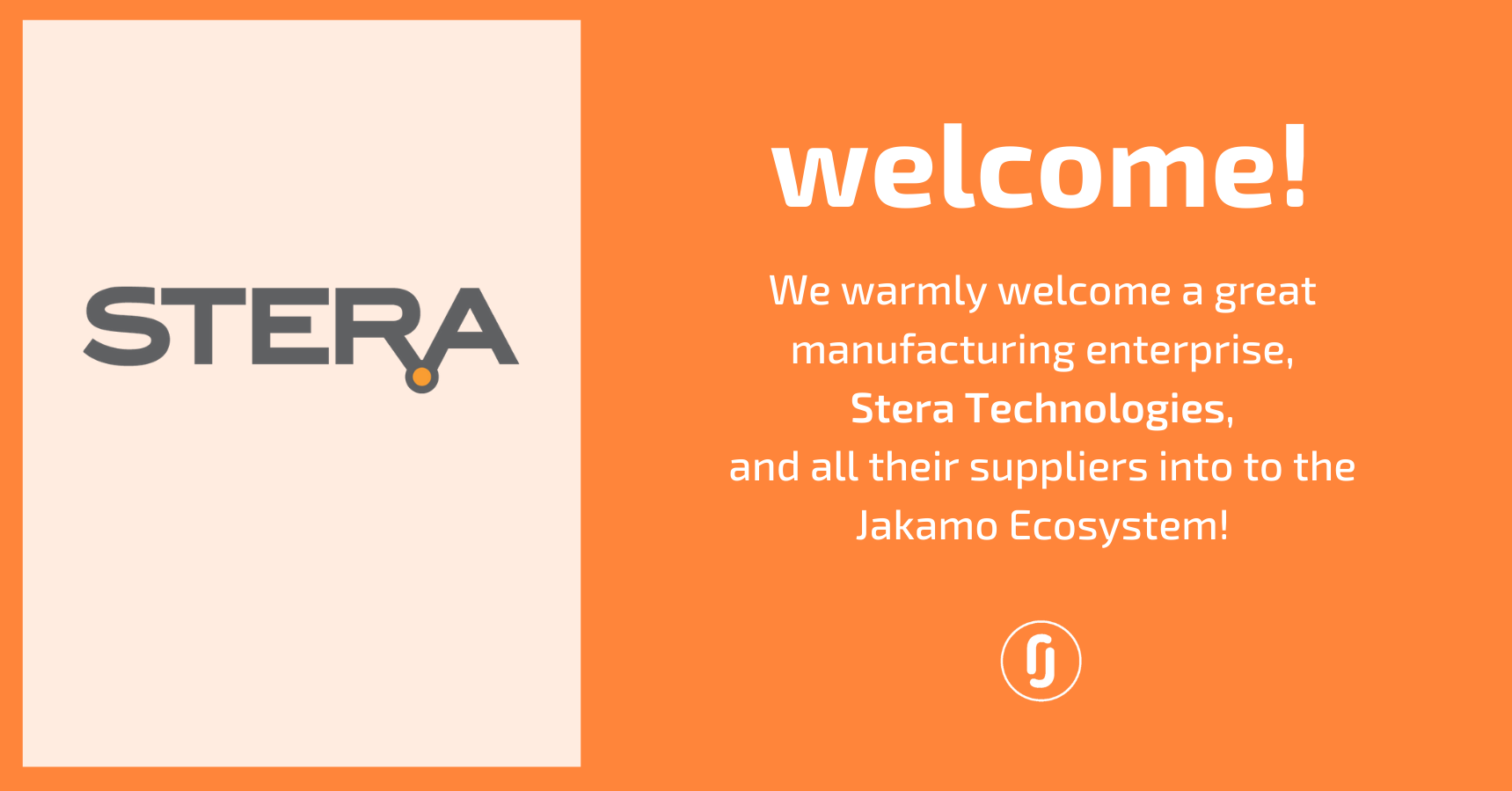 Stera Technologies is an international mechanics and electronics contract-manufacturer. Stera Group employs over 800 professionals on their six factories in Finland and Estonia. The company is known as a modern player using the latest technology in their production. Stera Technologies offers customized contract manufacturing for mechanics, electronics and wiring harnesses and tool manufacturing.  As their own products, Stera provides cabinets, lighting systems and smart wireless systems for plant monitoring.
"Our challenge was how to consolidate the data and interaction that is shared with suppliers, and make it transparent, available and visible", says Mikko Uusi-Heikkilä, Group Controller at Stera. Using Jakamo's standard claim and order features, and integrating the IFS ERP with Jakamo, Stera will solve the mentioned challenge and significantly improve both efficiency and quality in the whole supply network.
We warmly welcome a great manufacturing company, Stera Technologies, and all their suppliers into the Jakamo Ecosystem!