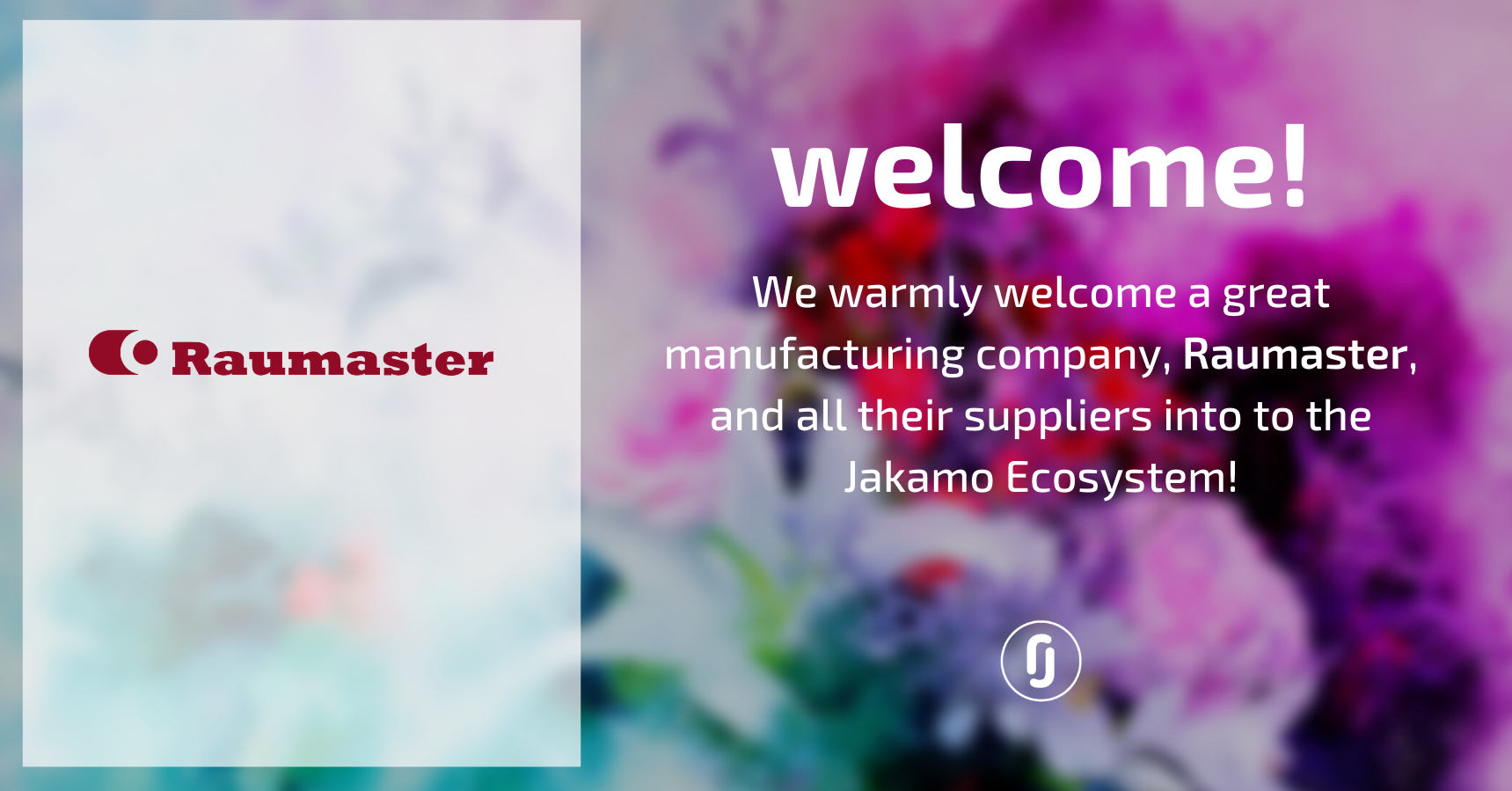 Raumaster is a renowned supplier of advanced material handling systems and equipment for wood processing and energy industries. Today company is regarded as a global leader in its line of business. Raumaster employs over 300 professionals and their turnover is around 150 million euros.
Raumaster wanted to make a holistic leap in supply chain digitalization. "We were searching for a solution which provides a transparent platform to manage purchase orders, claims, supplier audits and quality instructions. Jakamo fits to all these needs", says Petri Laukkanen, CIO at Raumaster.
Raumaster starts their digitalization leap with an easy-to-make integration with Lean System ERP and Jakamo. The integration makes it possible to automatize most order confirmations in the whole supply base and decrease non-value added activities in purchasing.
We warmly welcome a great manufacturing company, Raumaster, and all their suppliers into the Jakamo Ecosystem!