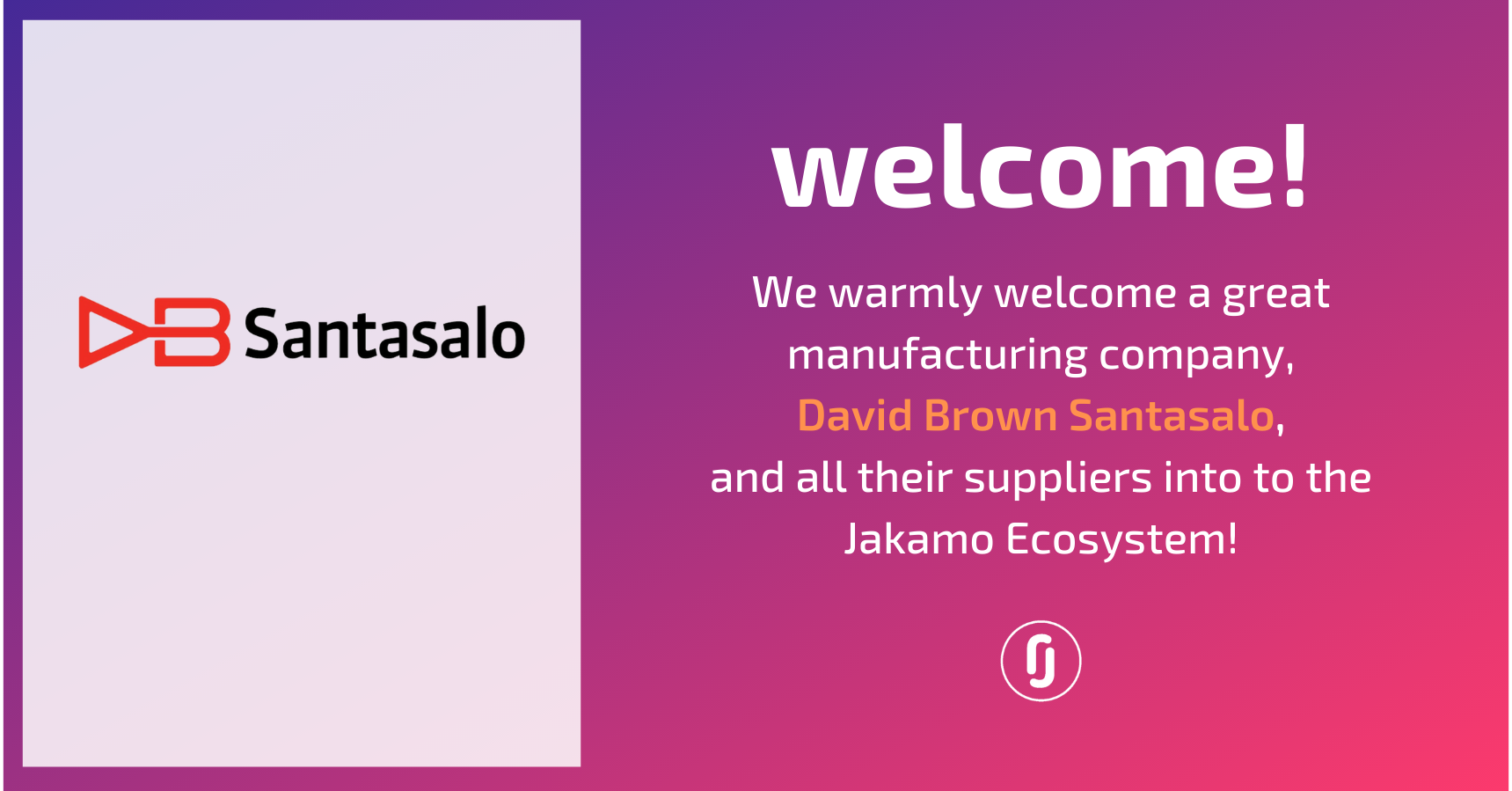 David Brown Santasalo combines almost three centuries of gearbox manufacturing experience with a global service presence close to key industrial regions. The company is one of the world's leading mechanical power transmission brands. At the heart of David Brown Santasalo's business is a rich gear engineering heritage encompassing many well-known brand names.
During spring 2020, David Brown Santasalo Finland Oy will make a significant leap in their digital transformation journey by improving their performance in supplier collaboration. The company is using Lean System ERP which is now integrated with Jakamo Platform.
"By implementing Jakamo Platform we will improve the end-to-end transparency in the whole supply chain. The accurate data and real-time interaction will significantly increase our suppliers' competitive advantage and capability to serve us and especially our common end-customers", says Juha Mansikka-aho, Supply Chain Director from David Brown Santasalo Finland Oy.
We proudly welcome a great manufacturing company, David Brown Santasalo, and all their suppliers into the Jakamo Ecosystem!